Hello everyone! I decided that since I'm still in the spirit of summer rapidly approaching, I was going to make a Summer Wishlist! I can't wait to be at BBQs with my best friends and wearing sundresses everyday. I've made this wishlist so when I go back to work in May after the semester's over I can keep in mind to save my money and to spend it wisely! Here's some of my favs!
Tom's are the latest fashion trend on college campuses, and also my friends from home are obsessed with them. At first I didn't know what these shoes were about until I had gone on their website and saw that they donate a pair of shoes to a person in need. After hearing that, I think it's a great product and it goes for a great cause. They're probably the first thing I'm going to buy for summer!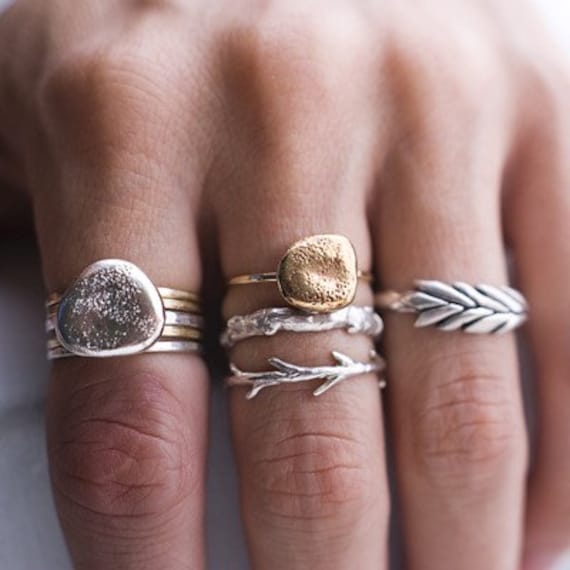 Stacked Rings are a jewelry must-have for the season. Stacked rings give the boho-chic vibe and look so cute! Esty has a really great selection of them if you're looking to buy affordable rings made of good quality. I love these from ColbyJuneJewlery. You can definitely wear these with a tribal top or almost everything!
So this next one I picked is an arrow bracelet from Max and Chloe. I love the Hunger Games and I've read the first book so far and I'm hooked. It's a great series and I intend on reading the other two to finish the trilogy. I thought this arrow bracelet would be a constant reminder to always be as strong as the main character Katniss is, and to always to your best and stick up for others when needed. A little nerdy explanation, I know, but I think it's stylish, perfect for stacking and it would have a great meaning!
I think this little backpack would be perfect to take to the beach for the day or even for a sleepover with my friends. I'm a stripes fanatic and navy's my favorite color so I think this backpack is perfect!
Lilly Pulitzer Bree Dress
Another thing about me is that I love Lilly Pulitzer. I think a nice cotton dress is perfect for a summer night out on the town. I love the detail on this dress also!
So there you have it! There's my Summer Wishlist! What's on yours?
xox,
AYM
Links to products above